Event Day:
June 18, 2023

Event Day Location:
Varsity Stadium - 299 Bloor St W, Toronto ON

Early Package Pickup:
June 16 (12 P.M. - 6 P.M.) and June 17 (10 A.M. - 2 P.M.) outside the Princess Margaret Cancer Centre - 620 University Ave., Toronto, ON

Event Day Package Pickup and Check-In:
8 A.M. - 10 A.M. at Varsity Stadium

Walk/Run Start:
10 A.M. at Varsity Stadium

Event Day Routes
Join the Starlight Investments Journey to Conquer Cancer
We are thrilled to come together for this year's Starlight Investments Journey to Conquer Cancer on Sunday, June 18, 2023!

Our fun-filled day starts in the morning in Toronto at Varsity Stadium. From there, you can choose to walk or run 1K, 3K, or 5K. All routes will pass by or stop at Princess Margaret Cancer Centre with pit-stops and live entertainment along the way. Join us for a day of community, family, and fun. Children are encouraged and dogs are welcome! This year, to help us raise more critical funds for cancer research, there is a $125 fundraising minimum to participate in-person.

There's also the option to participate virtually in your neighbourhood if you cannot attend the event. No matter how you participate, in-person or virtually, you will be making a meaningful difference in the lives of cancer patients at The Princess Margaret and around the world.

In-Person Registration Fee* Details:
September 12, 2022 - December 31, 2022: $25
January 1, 2023 - April 30, 2023: $35
May 1, 2023 - Event Day: $45
Virtual Registration Fee* Details:
Until Event Day: $25
*Children 12 and under are free and are not required to meet this minimum.

Location:
Varsity Stadium - 299 Bloor St W, Toronto ON

Follow our social channels for the latest event updates by clicking on the social icons at the bottom of this page.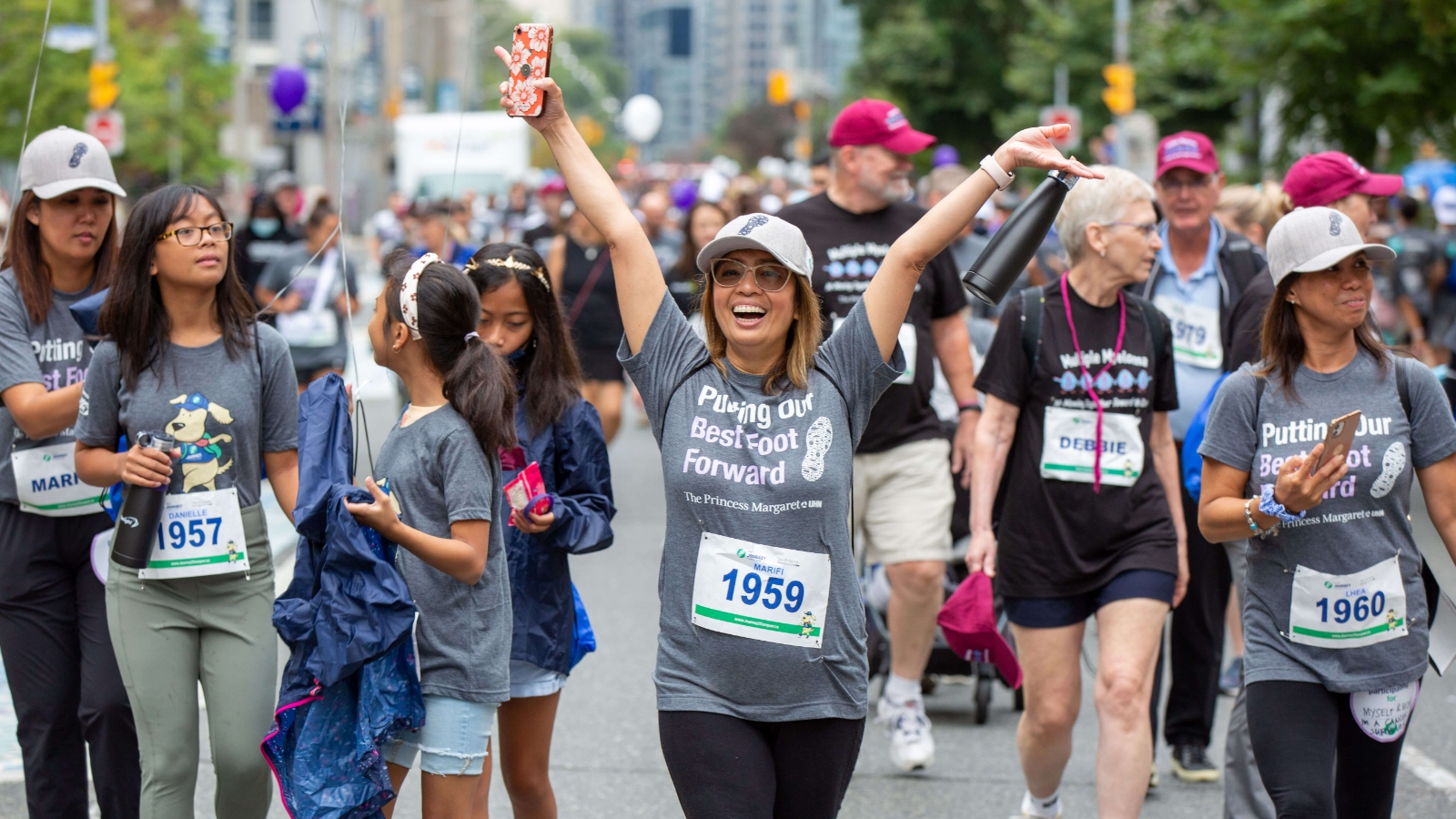 Join the 10th Anniversary of The Journey!